By Alison Vaughn
Are you struggling to make progress as you lack time with a never-ending to-do  list? Do you feel left out, frustrated, and find many incomplete work items lying around?
Setting up a day with best intentions and goals is not going to ensure success. The goodness of a million-dollar morning alone can ensure the shift. There is a need for focus, dedication, becoming productive, and it all lies in the morning, whether you wake up or continue to sleep.
How to have a million-dollar morning?
The morning is magical and it dictates your day. Begin with 2 nighttime routine changes:
Get a bit earlier in bed. In the morning, you will have renewed energy.
On paper, plan your day; prioritize things you wish to accomplish.
Your vibe will change as you wake up. It is because you know your priorities and have to just follow it. The million-dollar routine in the morning:
5am-wake up. Start early means to wake up by 5am. Wake up before the others in the house wake up and ensure this time is entirely yours. Getting up early gives a fresh feel.
5:15 work out. Be quick. Complete your basic freshening up and get ready in 15 minutes to work out. Exercise is a must. It is not just to your body; it gives energy and your brain works faster. A 45 minutes workout does wonders.
6 am shower. After the workout go for a shower. Take a relaxed shower and you will feel fresh like never before. Sip your coffee; take a fresh breath of air.
6:30 read. Go through your emails, your plan sheet, reply to relevant emails, and take a glance of the newspaper headlines.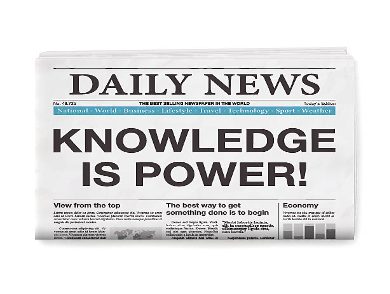 7 am breakfast. Breakfast is a must and it is no use skipping it. You will lose all energy without a breakfast.
7:30am boom, ready for work. After breakfast, it is time to accomplish things, get ready for work and start immediately.
Following this million-dollar routine is possible. All depends on you getting an early start. Begin your morning with a glass of purified warm water with lemon. It gives your body and brain the required hydration. Give your internal organs room to hydrate with water.
You can also allot sometime for emotional and spiritual wellbeing. But do not listen to controversial debates. Instead pursue your time in meditation and prayer, or reading. Avoid reaching your phone or the email for the first hour in your day.
These simple routines will win your day and life. Feel more accomplished and empowered!
Alison Vaughn is founder of Detroit-based Jackets for Jobs, Inc., a nonprofit that provides career skills training and clothing to job seekers. Jackets for Jobs, Inc is recognized by ABC's The View, NBC's Today Show and NASDAQ  as a worthy organization to support. Vaughn is a sought after public speaker and community advocate. She is a Comcast Newsmaker, Goldman Sachs Scholar and honored as Crain's Notable women in Non-Profits. She's also been featured in Entrepreneur & Fortune Magazine.